It is the perfect opportunity to round the island to explore the local life and discover the beauties of the island!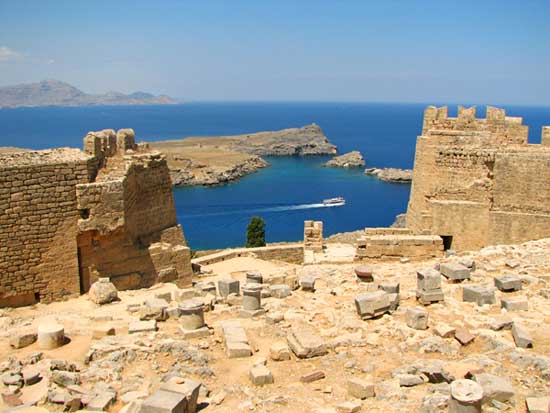 The tour passes through traditional villages and sandy beaches both on the East Coast as well as the West.
Your journey will continue from the Valley of the Butterflies, or Lindos or Kamiros, passing by the medieval castle of Monolithos, visit Sianna to buy ouzo and honey.
There will be enough time for a visit to Archangel to witness the ancient art of ceramics or swimming with the most crystal clear beaches in the southern part of the island.
Many impressive sights in your camera including the sugar cube village of Lindos with the ancient Acropolis.
Visit the traditional villages of Apolakkia, Emponas and Siana, where you can taste traditional wines and honey and experience the local hospitality.